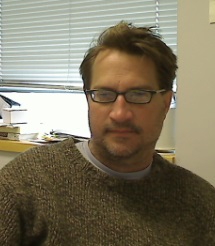 Craig Tobias, Professor
My current research interests focuses on the behavior of reactive nitrogen in the coastal zone. Nearly 40% of the Earth's population resides within 100km of the coast.  The growth of coastal communities is accompanied by increased nutrient delivery that impacts the marine environment in serious but often unpredictable ways.  My research program focuses on numerous aspects of nutrient cycling, fate, and transport along an aquatic continuum from watersheds to the coastal ocean.  Hydrologic and stable isotope tracer techniques are my primary tools. Presently funded projects examine these topics in tidal creeks, estuaries, and coastal embayments of the Mid Atlantic, and on the salt marshes of the Gulf Coast.  Much of my work quantifies element processing rates in situ, and examines the interaction among hydrology, geochemistry, and biology in regulating overall fate, transport, and cycling of important macroelements (nitrogen, carbon, oxygen, sulfur, and phosphorus).
Prospective Graduate Students:
Please see the Marine Sciences Graduate Program page for information.
Current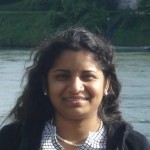 Thivanka Ariyarathna – Post-Doc (previously PhD in the Vlahos Lab)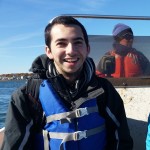 Peter Ruffino – (MS Oceanography – Fall 2020)
Peter, coming from Meriden CT, is a UCONN alumnus and graduated with his bachelor's degree of Marine Science in 2015. He has been working in the Tobias Lab since his early undergraduate days enjoying the diverse coastal nutrient cycling research projects and in 2019 decided to pursue a Master's degree in Oceanography. The current research investigates Oysters and their direct effect on coastal nitrogen cycling specifically derived from phytoplankton. Peter has really enjoyed engineering the experimental design, working with pertinent coastal issues, and seeing the development of the results. Aside from performing research and maintaining the Isotope facilities' instruments, he likes to learn about the world ranging from repairing a vehicle to playing an instrument.
Thesis: "Using the pyromarker levoglucosan to estimate the timing of black carbon delivery to estuarine sediment."
Annalisa Mudahy – (MS Oceanography – Spring 2021)
Anna is a UCONN alumnus with a Bachelor's of Marine Science. After working in the Lund lab as an undergraduate student, she joined the Tobias lab in the fall of 2019. For her Master's, she is studying water column respiration rates and organic matter sources relating to acute seasonal hypoxia in Western Long Island Sound. She enjoys looking in depth into respiration dynamics and exploring new methods for quantifying respiration; as well as making and adapting equipment to accommodate new needs and challenges. Outside of the lab, she appreciates good food, singing, philanthropy, art, playing in the rain and climbing trees. She is also an aspiring NatGeo explorer, humanitarian and adventurer.
Thesis: "High density spatial and temporal resolution of water column respiration"
Clare Schlink – Research Specialist
Clare is a UCONN alumnus who graduated in 2020. She spent several years with the Tobias lab during her undergrad working on a number of projects including sampling of Long Island Sound, sampling New River Estuary in North Carolina, and looking at oyster effects on coastal nitrogen cycling. She has also been lab support for groundwater injections and Dr. Tobias' undergraduate class. After graduating with her B.S. she returned to the Tobias lab to run and maintain the IRMS instruments and assist in experiments investigating munitions in freshwater aquatic sediments.
Former
Veronica Rollinson – Research Specialist 2011 – 2017. Veronica graduated from UConn Avery Point in May 2012 with a B.S. in Marine Science. Veronica has worked in the Marine Science Department since 2011 under Dr. Craig Tobias as a research specialist where she has assisted graduate students in field research including sampling of Niantic River Estuary, Long Island Sound, New River Estuary North Carolina, and Cape Cod Aquifer. She has lead analysis of stable isotopic composition of algal samples from St. John U.S. Virgin Islands. Veronica started her teaching master's in 2015 at Sacred Heart, and completed it while continuing work in the Tobias Lab. She then went on to her second master's in 2018 in the Granger lab where she is investigating the Pawcatuck River through stable isotopic tracers.
Amanda Dostie – Undergraduate Researcher 2014-2016
Patrick Plummer (Ph.D. Candidate) – Thesis: "Geochemical controls on denitrification in temperate estuaries", PhD Oceanography, Expected award date Spring 2018
Christopher Cooper – Research Technician
Rick Smith – Post Doctoral Researcher
Mineralization fates and rates of munitions contaminants in marine sediment.
Using biomarkers and isotopes to determine sources of organic carbon buried in estiuarine sediment.
Jenay Guardiani (M.Sc.) – Graduated Fall 2013 – Thesis: Carbon inventories and reactivity in the New River Estuary, NC, USA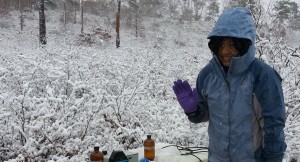 Nicole "Nikki" Whi-tzen Chang (M.Sc.) –Graduated Spring 2014 –  Thesis: The role of groundwater anammox in removing nitrogen from a contaminated coastal aquifer.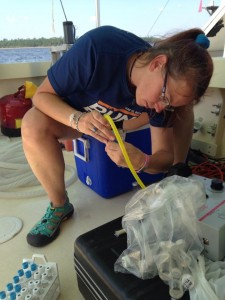 Faith Raymond (M.Sc.) Graduated Spring 2015 -attended Manchester Community College where she attained an A.S. in liberal arts and science in May 2010.  She graduated from UConn Avery Point in May 2013 with a B.S. in Marine Science and a minor in Oceanography.  She is currently pursing a M.Sc. under Dr. Tobias, focusing on marine biogeochemistry with a particular interest in the fate and transport of oxygen as it relates to whole-system estuarine respiration.
Thesis: Using O2 isotopes to quantify estuarine ecosystem metabolism.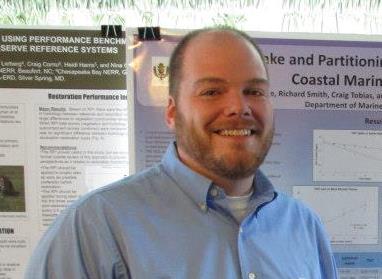 Mark Ballentine (Ph.D.) Graduated Spring 2017 – attended Indiana University Bloomington where he attained his B.S. in Biology in 2005.  He then moved to South Bend, IN where he taught middle school physical science for 1 year, then started teaching high school in South Bend, IN the following year.  He taught biology, human anatomy, and started a marine biology program.  He moved with his wife and children in 2011 to work in the Tobias lab as a Ph.D graduate student. He is mainly interested in ecotoxicology in the coastal marine environment and is currently working on the fate of munitions, specifically TNT and RDX, in biota using stable nitrogen isotopes.  With known toxicological effects of munitions in terrestrial and freshwater environments, there is a need to determine remediation and ultimate fate of munitions in the coastal marine environment.
Thesis: Tracking the uptake and processing of munitions contaminants in marine ecosystems using stable isotope tracer.
Amanda Vieillard (M.Sc.) Graduated Spring 2017
Thesis: The effect of the eastern oyster aquaculture on sedimentary N-cycling.
Gregory Cane – Research Technician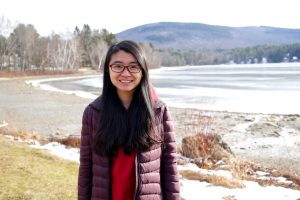 Dan Yu – Visiting Scientist- Dan is a Ph.D. student supervised by Prof. Huasheng Hong and Nengwang Chen in the College of the Environment and Ecology in Xiamen University in China and worked as a visiting Ph.D. student in Tobias' Lab. She earned her bachelor's degree in Environment Engineering in Sichuan University in China in 2011. She then went to Xiamen University and finished her master's thesis on greenhouse gases emissions from mangrove forest sediments in June 2014. After that she started her current Ph.D. program majoring in Environment Science. Her current research focuses on ammonium nitrogen transformation and export across the river-estuary interface, taking a subtropic estuary–Jiulong River estuary in southeast China as example.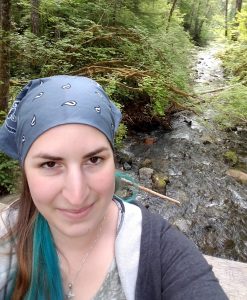 Sydney Twarz – Research Specialist (2016-2021)
Sydney is a UCONN alumnus who graduated in 2015 with dual bachelor's degrees in Environmental Science with a focus in Marine Science, and Ecology and Evolutionary Biology with a minor in Marine Biology. She has been in the Tobias Lab since the beginning of 2016, working on research projects looking at nitrogen loss vs. recycling in Long Island Sound sediments, in situ groundwater injections of labeled tracers in Washington State, and working with Thivanka to investigate degradation rates of stable isotope labeled DNAN and NTO in aquatic sediments.